Living The Dream…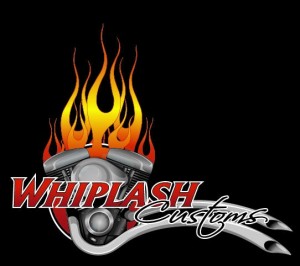 Imagine yourself thundering 20 inches off the blacktop on a custom-built, one-of-a-kind Whiplash original motorcycle.  Or climbing into the newly restored custom car or hot rod that has been on your bucket list for a lifetime.
There's no ride like it – it makes a statement.  Whether it's loud and fast or restored and original, it's 100% you.
Enjoy the moments – the admiring glances, the envious compliments.  But most of all, enjoy the freedom and the excitement of the ride on a custom bike or in a custom car built just for you.
This is Whiplash Customs – not your typical motorcycle servicing and custom build shop.  We are all about the specialized art form of metal fabrication, whether it be for creating a custom new ride or restoring a valued piece of memorabilia.  We're different – this is where you get to sit down with Al Lambeth, the owner, take your time and go over exactly what you want and need to have done for your project.  The atmosphere is friendly and inviting as you sit in an authentic 50's diner booth and Al goes over the details to make sure you have all the information you need and that you get the best advice possible.  Then he gets to work on your project.
Whiplash Customs began as Whiplash Detailing in 1998 and has evolved into a high quality business venture under Al Lambeth's direction and ambitious talent as a metal fabricator.  Whiplash Customs is well known for experience, quality craftsmanship and excellent service catering to a diverse variety of customers looking to either have a treasured vintage tool, collectible car or memorabilia piece lovingly restored or a dream fulfilled by having a custom motorcycle designed and built to meet their vision.